Sanjivani Casting
Delivering Quality Investment Castings at Competitive Price
Investment casting is known for its capability to produce engineering and art components with good surface finish and dimensional accuracy with consistent repeatability. India is pioneered to have investment casting process since ancient times. The technology has taken momentum during the world war-II and global industrialisation. In present world, prominent engineering segments like Automotive, Pumps & Valves, Aerospace, Armaments, Oil & Gas, Food Processing, Construction and many more industrial application industries are actively exploring the investment casting process to procure quality assured components at a low cost with a quick turnaround time.
According to Ketan Dhruv, Co-Director, Sanjivani Casting, "The global clients from all the segments have one unified demand of 100 percent quality assured investment castings with competitive pricing, and this is what we strive to meet deliver. Our quality, prices are at par with the global players in Investment Castings and we stand-out ourselves competitively in Global Market. Furthermore, at Sanjivani Casting, we pride ourselves in meeting customer expectations of On time Delivery and Stocking requirements".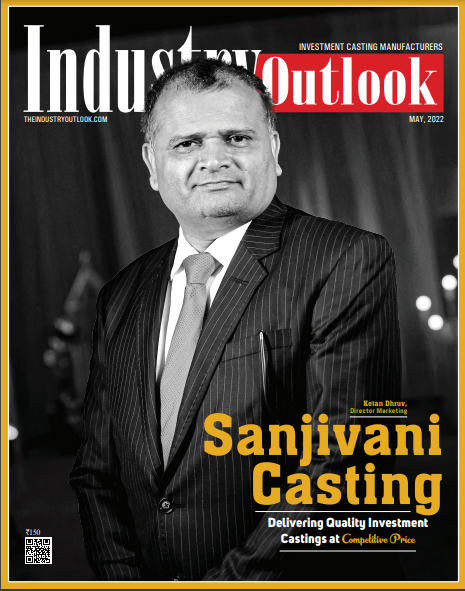 Established in 1999, the firm has made remarkable progress in the investment casting industry and has developed itself as one of the key players in the global market. Sanjivani Castings is now recognized for manufacturing and providing a wide range of high-performance, critical, and safety components for the Valves, Pumps, General Engineering, Automotive, and Non-automotive sectors, thanks to its strict approach to quality controls. Currently, Sanjivani Casting dispatches over one lakh pieces of castings per month to different   destinations that are backed by a well-developed logistic pipeline. Today, the export markets in Europe such as Germany, France, Switzerland, the Netherlands, Spain, Italy, Poland, Denmark, Sweden, Finland, Scotland, Ireland, the UK, and many others, account for more than 70 percent of the firms' revenue. Sanjivani Casting also has a well-established customer base in countries like Japan, Singapore, China, and Canada. Some of the Fortune 500 Engineering Companies from the US are also amongst its esteemed clients.
With time, Sanjivani Casting   has   developed   robust quality testing procedures to ensure that the products manufactured are 100 percent quality complied and delivered to its clients. "The company is accredited with ISO 9001:2015, PED & AD-2000, ABS Marine, Korean Register, Norsoke M-650, Lloyds, German Lloyds, BV, DNV GL and many more certifications. Our Monitoring & Measurement Processes and tools are having the capabilities as par with the Global Industry expectations", mentions Ketan.
Sanjivani Casting has an in-house quality testing lab that is fully equipped with modern and latest equipment. Starting from the procurement of the raw materials to the finished products, everything is passed through the in- house lab to ensure the quality standards. The firm has built its capability to provide all levels of testing and inspection to verify quality and certify the investment castings to meet the strict requirements of the clients. Different accredited test labs are associated with Sanjivani Group to provide certification of the latest Non-Destructive testing requirements and meet customer expectations of full range of testing facilities. The team of qualified engineers and technicians employed at Sanjivani Group ensures all the tests are conducted and interpreted according to the laid specifications/standards requirements.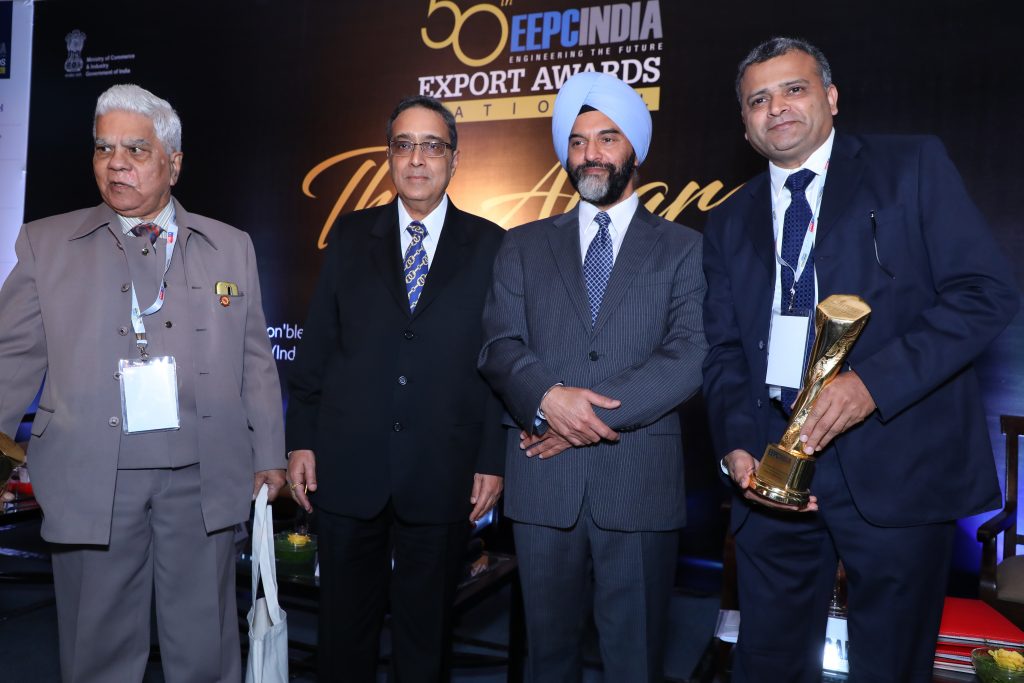 Modern Infrastructure Facility
Today, Sanjivani Casting has four casting facilities namely
– Sanjivani Casting Pvt. Ltd., Sandori Castings Pvt. Ltd., Helios Syscom Pvt. Ltd., and Aksunna Technologies Pvt. Ltd. Each of the facilities is specifically designed to handle particular casting procedures. Uniformly, the four casting facilities of Sanjivani Casting make it one of the largest production capacity of Castings in the nation with the total production capacity of 5500 MT Castings per annum. "We have developed over 10,000 components for the industry from a weight range of five grams to 500 Kg. We dispatch over 100,000 pcs of castings per month to different destinations with well supported Logistic Services", states Vinubhai Kapadia, Co-Director, Sanjivani Casting.
With vast manufacturing facilities, Sanjivani Casting has also developed   an   efficient   Stocking,   Distribution & Warehousing system which helps the firm to initiate efficient working procedures with the JIT concept and trouble-free Inventory Management system. Currently, the firm has over 25,000 square feet of warehousing space. This in turn helps Sanjivani Casting to offer its customers the most comprehensive range of Products-On-Call services by following all modern business tools like, Just In Time (JIT), KAN-BAN, KAIZEN, ERP, HRMS.
Moreover, the group is now capable of supplying fully machined components by virtue of the in-house Machine Shop housing over 45 latest VMC HMC CNC lathes and Machining Centres. Lastly, with competent planning capability, all plants of the firm are built in an eco-friendly environment with ample space.